I hit 100 posts today. This is actually my 101st. Yay for me! I didn't even realize it earlier or I would have brought out the streamers and confetti.
Below is something my friend Liz posted in the comments section of my "myspace" page. Since many of you aren't able to view it, I thought I would post it here along with two other cute graphics I found when I searched "Penn State".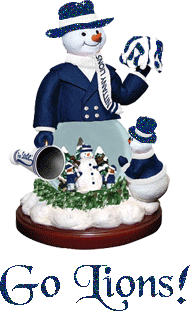 From Liz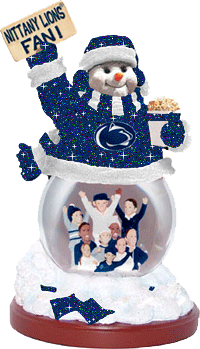 What a beautiful snow globe! I want this one for myself!!! I wonder if it exists anywhere in Happy Valley???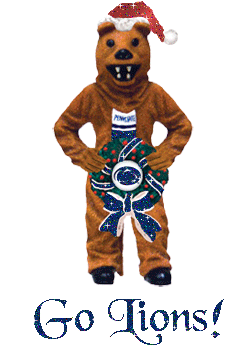 And last but not least, what would Christmastide be without The Lion?!
GO STATE!